Our last book club meeting of the year 2017
The Festive One

, is next Thursday 14 December.
Special Christmas time of 3.30pm
Please bring your favourite Christmas reading, if you have one, and a little plate of snacks/sweet or savoury, or a bottle of fizz.
I have Jo's selection of books for the January 2018 meeting which I have printed below. Have a look at them and we can then choose the book on Thursday.
I have actually opted for 4 books; two by women and two by men. Books written by incredibly intrepid travellers, both through life and through adventure. Tales of Derring-do and "gung-honess" (is there such a word?). I have enjoyed them immensely – hope the bookclub also enjoys.
Jupiter's Travels -Ted Simon's astonishing 4 year motorbike journey around the world
The book that inspired Ewan McGregor's Long Way Round
In the late 1970s Ted Simon set off on a Triumph and rode 63,000 miles over four years through fifty-four countries in a journey that took him around the world. Through breakdowns, prison, war, revolutions, disasters and a Californian commune, he travelled into the depths of fear and reached the heights of euphoria.
He met astonishing people and was treated as a spy, a welcome stranger and even a god. For Simon the trip became a journey into his own soul, and for many others - including bikers Charley Boorman and Ewan McGrergor - it provides an inspiration they will never forget.
Brought up in England by a German mother and a Romanian father, Ted Simon found himself impelled by an insatiable desire to explore the world. It led him to abandon an early scientific career in favour of journalism, and he has worked for several newspapers and magazines on Fleet Street and elsewhere. Ted Simon is also the author of Riding Home and The Gypsy in Me.
A fascinating story about one man's perilous journey across the Atlantic in a tiny open dinghy, to prove his theories that castaways could survive on only fish (from whose insides a certain amount of fresh water is procured), plankton, rainwater and a small amount of seawater. Dr Bombard was influenced by the Kon-Tiki expedition of 1947, but unlike that famous voyage, Bombard's trip is now largely forgotten, though it caused a sensation at the time in 1952.
Beryl wrote a book about her trans-Atlantic flight called "West with the Night?" which was heralded by Hemingway, is available online.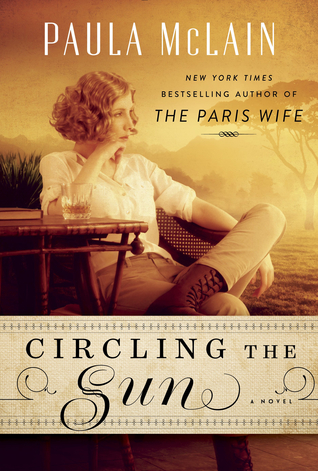 As a young girl, Beryl Markham was brought to Kenya from Britain by parents dreaming of a new life. For her mother the dream quickly turned sour, and she returned home; Beryl was brought up by her father, who switched between indulgence and heavy-handed authority, allowing her first to run wild on their farm then incarcerating her in the classroom.
The scourge of governesses and a serial absconder from boarding school, by the age of 16 Beryl had been catapulted into a disastrous marriage - but it was in facing up to this reality that she took charge of her own destiny.
Scandalizing high society with her errant behaviour, she left her husband and became the first woman ever to hold a professional racehorse trainer's licence. After falling in with the notoriously hedonistic and gin-soaked Happy Valley set, Beryl soon became embroiled in a complex love triangle with the writer Karen Blixen and big-game hunter Denys Finch Hatton (immortalized in Blixen's memoir Out of Africa).
It was this unhappy affair which set tragedy in motion while awakening Beryl to her truest self and to her fate: to fly.
After her husband died of cancer, 57-year-old Rosie set off to run around the world, raising money in memory of the man she loved. Followed by wolves, knocked down by a bus, confronted by bears, chased by a naked man with a gun and stranded with severe frostbite, Rosie's breathtaking 20,000-mile solo journey is as gripping as it is inspiring. Rosie's solo run around the world started out of sorrow and heartache and a wish to turn something around.
Heartbroken when she lost her husband to cancer, Rosie set off from Wales with nothing but a small backpack of food and equipment, and funded by the rent from her little cottage. So began her epic 5-year journey that would take her 20,000 miles around the world, crossing Europe, Russia, Asia, Alaska, North America, Greenland, Iceland, and back into the UK.
On a good day she'd run 30 miles, on a bad day she'd only manage 500 yards, digging herself out of the snow at -62 degrees C, moving her cart inches at a time. Every inch, every mile, was a triumph, a celebration of life, and 53 pairs of shoes later Rosie arrived home to jubilant crowds in Tenby, Wales.
Remember, Book Club is always on the 3rd Thursday of the month. All meetings, unless notified, are at Pam's at 2.30.
For more information about any of the above or our next meeting and venue, please contact:
LLC secretary: lunchclubgascogne(at)gmail.com
or you join the blog here:

follow by email
(click on this link if you want regular info)
or our facebook page (see widget on the blog)
Ladies Lunch Club de l'Armagnac.